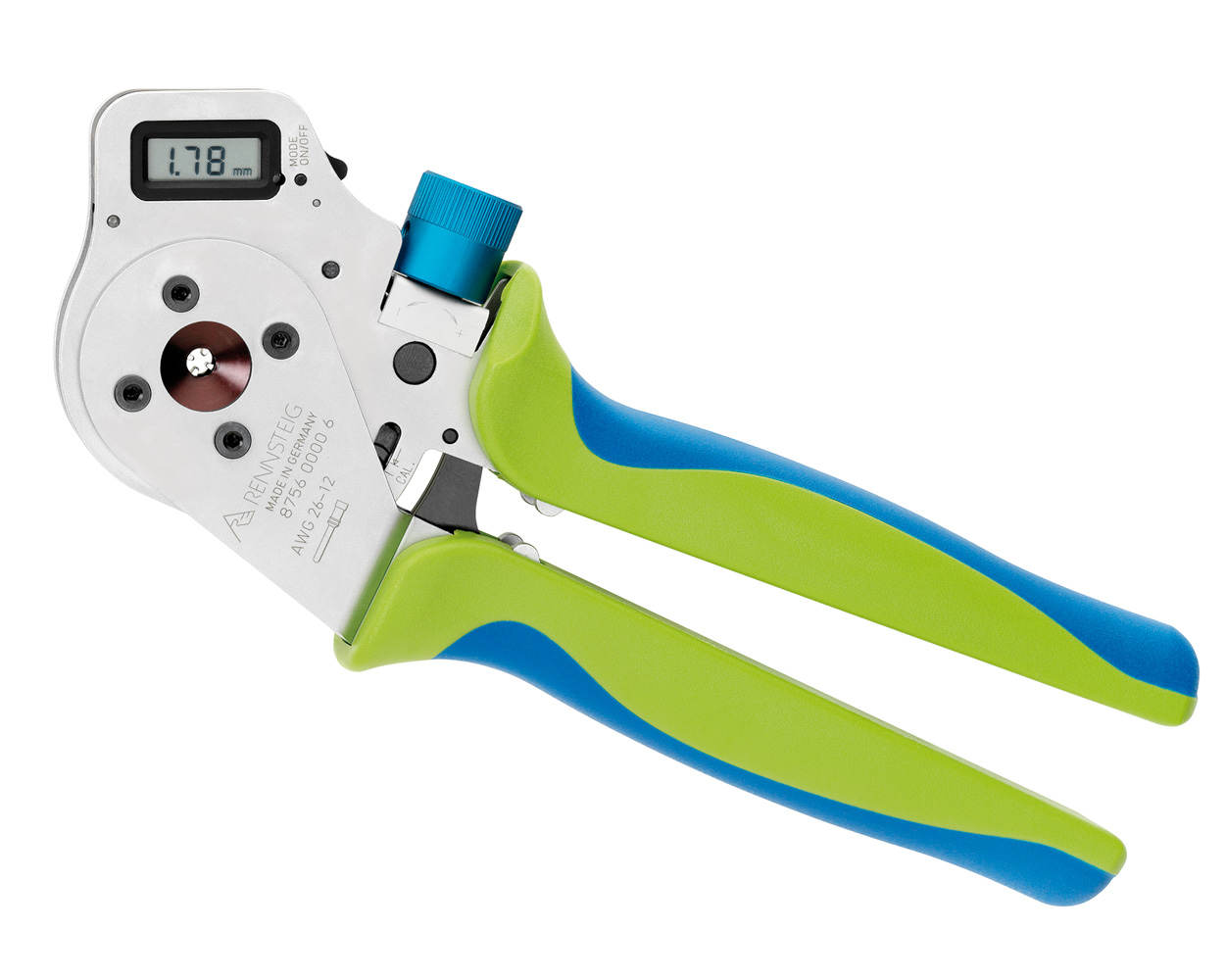 P/N Please click here.

Request quote option available.
Digital crimping tool for crimping turned male and female contacts with an indenter geometry according to M22520/1-01
Indents adjustable in 0.01 mm increments, with digital reading
Multifunctional digital display, with settings shown in mm, inches or MIL selector settings according to M22520/1-01
Calibration and wear monitoring by means of enclosed gauge
RESET function for recalibration
Go- Nogo gauge usable for accurate calibration to MIL standard
Electronic wear monitoring with warning function
Reliable crimping with force lock and synchronous crimp indenters movement
Multiple information functions (remaining life, number of calibrations, serial number)
Rennsteig turrets and MIL turrets can also be used
Stores in a handy plastic case
| | | |
| --- | --- | --- |
| Advantages: Adapter ring enables the use of MIL 22520/1-01 turrets and Rennsteig spring pin locators. |   |   |
P/N
Finish
Capacity
Length
Weight
 
8756 0000 61
Tool with MIL-indenters in case (without locator)
0.14 - 6.0 SQ-MM
26 - 10 AWG
7"
1.5 lbs

Request a Quote!
8756 XXXX X
Rennsteig customized spring pin locator for different kind of terminals on request.

contact length: 11 - 40 mm
max. diameter: 6.5 mm

max. pins: 6

-
0.2 lbs

Request a Quote!