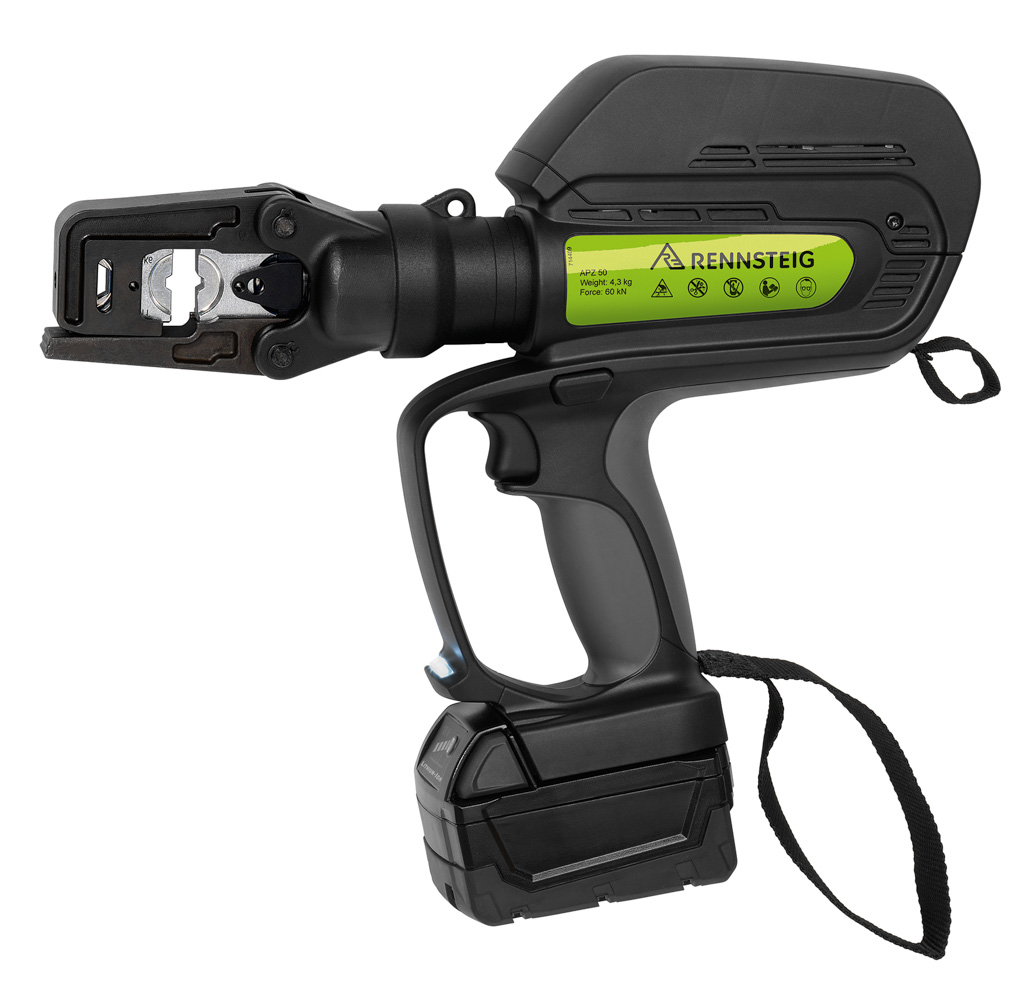 P/N 6300 500 1 RT

Request quote available.
Battery-powered hydraulic compression tool for crimping cable lugs and connectors up to 185 SQ-MM / 350 MCM.
Battery-powered hydraulic crimp tool for crimping copper and aluminum conductors with cross-sections 10-185 SQ-MM / 8 AWG - 350 MCM
360° rotating crimping head
Li-Ion Battery 18V / 3Ah
Charger 18V-230V, also as 18V-120V US version available
All available crimping dies of the hand hydraulic crimping tool HPZ 50.1 are usable
3 years or 20000 work cycles warranty
Manual return in every position possible
LED battery status display
Carrying strap
Without die sets
In plastic case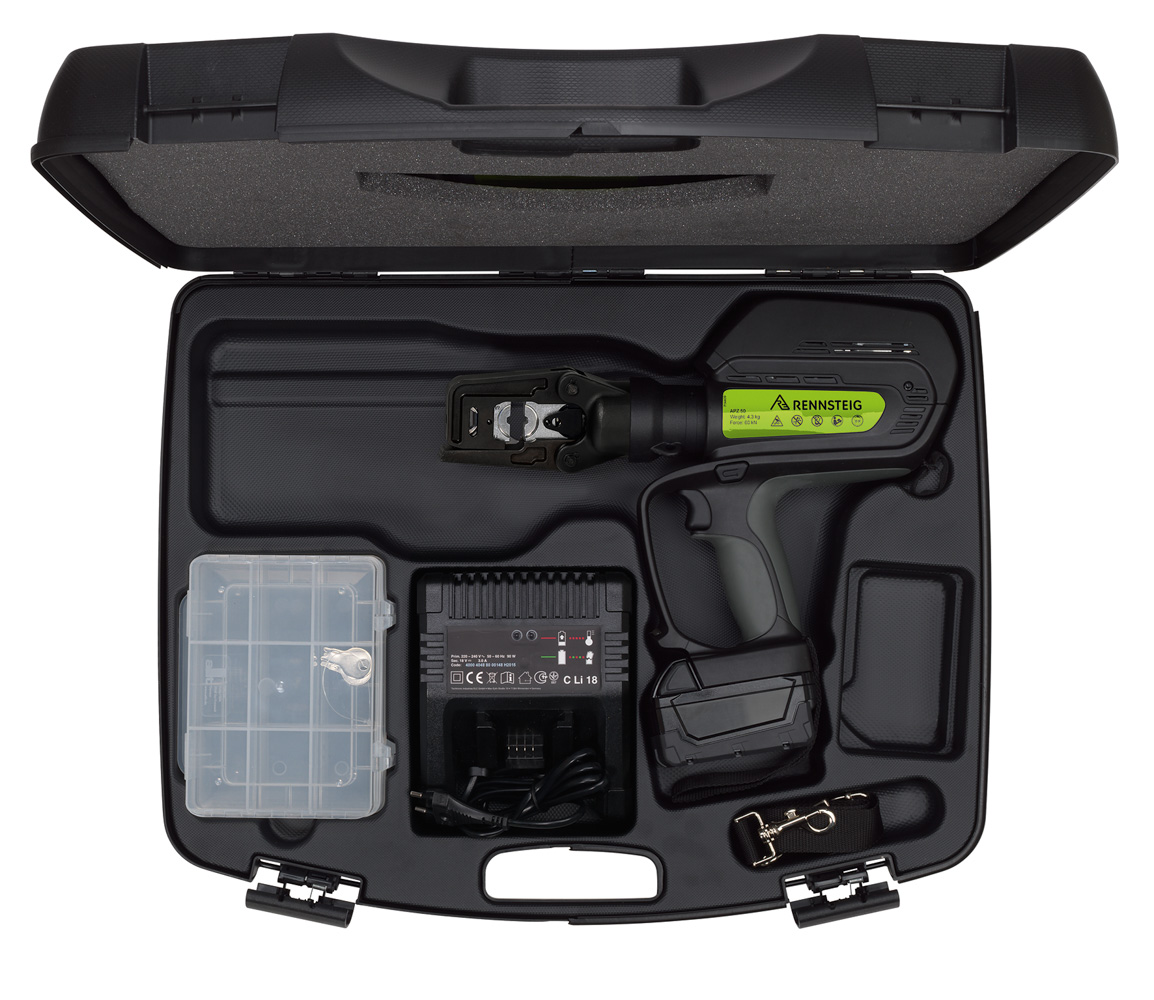 Hexagonal Crimping Die Sets
Hexagon Crimping Die Sets for copper terminals/connectors (acc. to DIN 46 235) and aluminum terminals/connectors (DIN 46 329)
Rounding dies
for rounding copper and aluminum sector conductors.
Crimping dies, WM-style
for terminals and connectors similar to standard (DIN)
Indent crimping dies
for terminals and connectors acc. to standard (DIN 46 234)