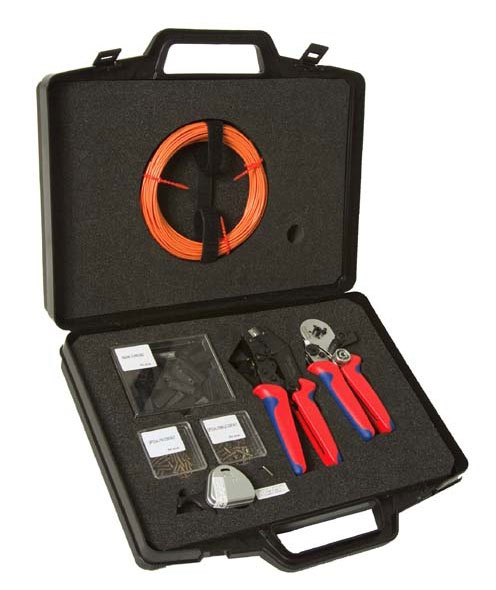 P/N 8712 1000 61XL
Terminates / Finishes Simplex 2.30mm POF cable Strips the jacket of the POF cable.
4 indent crimp tool put on the MOST ferrules Adjustable length Safe cutting system, Rough cut blade.
Comes in a handy plastic case with depth stop and 10X inspect. 50 meters of MOST Cable, 50 male 50 female MOST ferrules and an extra cutting head.

Request quote and/or buying option available.
This tool uses an automatic blade advance and final stop (safety cutting system)
Special designed multifunctional tool
Cutting, stripping and crimping in one tool
Tool can process various types of contacts like Tyco, etc.
Safety lock in the crimp range for optimal crimping quality
2 different cutting systems optional
Tool Black-Oxide finish, made of special tool steel
With ergonomically designed two-component handles
Buy from Distribution