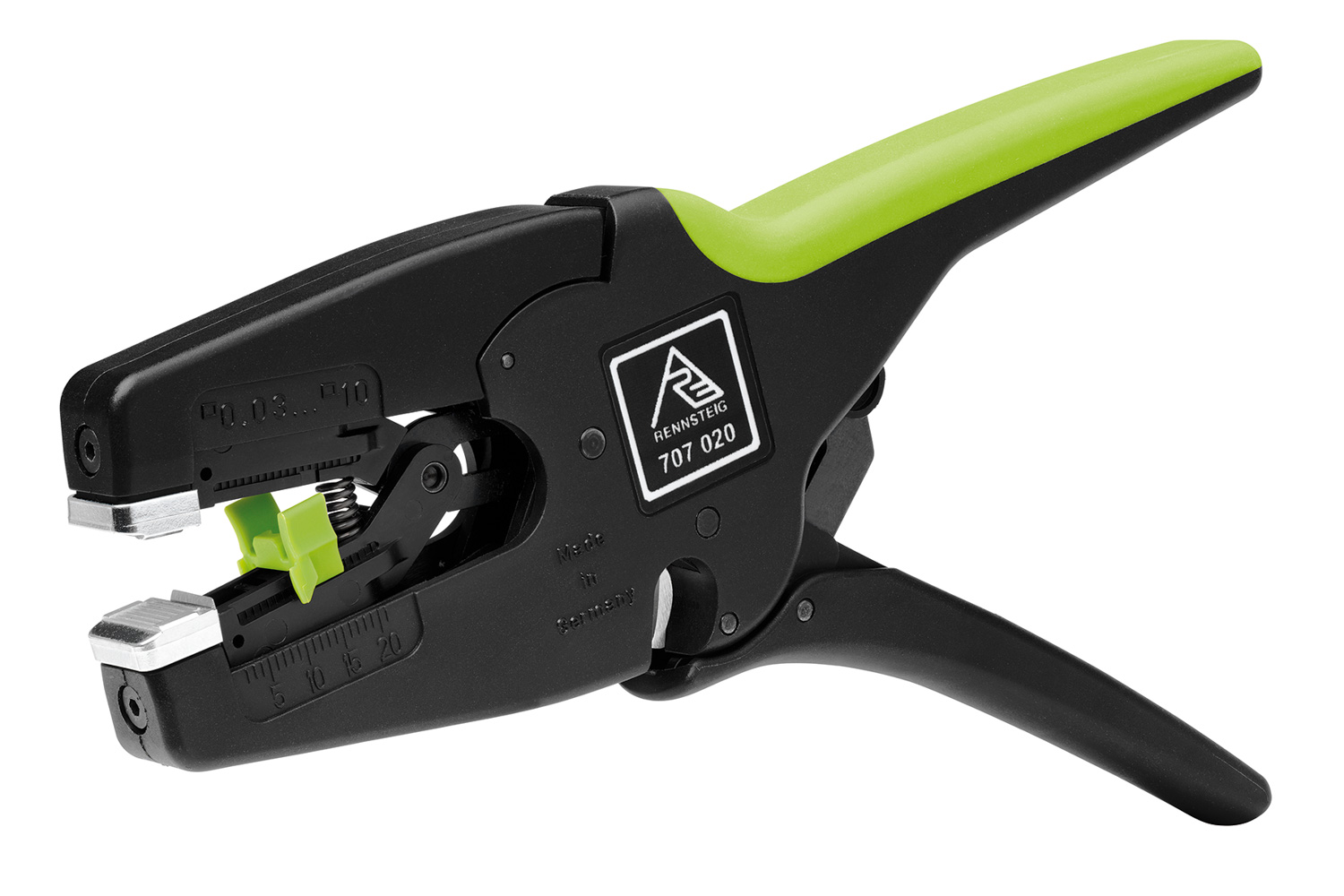 P/N 707 020
Fully automatic self-adjustment to commercially available multi- and fine-strand conductors with standard insulation
Applicable for multi-wire PVC-, and a large variety of rubber-insulated cable
Built-in wire cutter
Length stop for pre-adjustment of stripping length up to 11/16" | 18 mm
Stripping Capacity: 32 - 8 AWG | 0.03 - 10 SQ-MM

The adjustment of the tool is no longer necessary due to the unique self-infeeding of the cutting depth preventing damage to the conductor
The steel-made restrain jaws with integrated cutting edges very often also allow professional stripping of cables with demanding insulating materials (not usable for high temperature PTFE-cables)
With wire cutter for Cu and Al multi-wire cable up to 10mm²/AWG 8 and single-wire cable up to 6 mm²/AWG10
Smooth operating mechanism
Easily interchangeable screw-on style blades, length stop and restrain jaws with cutting edges
Body made of tough fibreglass reinforced plastic
Ergonomic soft compound zone in the handle area for a secure grip

Wire cutter for multiple stranded wire cables up to 8 AWG | 10.00 SQ-MM

Steel restrain jaws with cutting edges avoid skidding of the cable.

Precise stripping from 0.03 to 10.0 SQ-MM without re-adjustment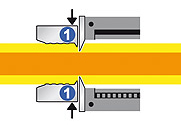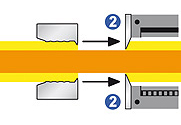 The incision depth of the stripping blade adapts fully automatically to the diameter of the wire and accordingly also to the thickness of all standard insulating materials. There is no need for any of the manual adjustment still necessary when other conventional pliers with a wide wire-stripping range are used.
 
P/N
707 020
Description
Automatic Self-adjusting Insulation Stripper (MultiStrip® 10)
Handle Type
Two-component handles with ergonomic soft compound zone in for a secure grip
Body
Glass fiber, reinforced plastic
32 - 8 AWG
Length

7 11/16"

 

Weight
0.45 lbs.
 
Request a Quote!
Spare Parts
Buy from Distribution