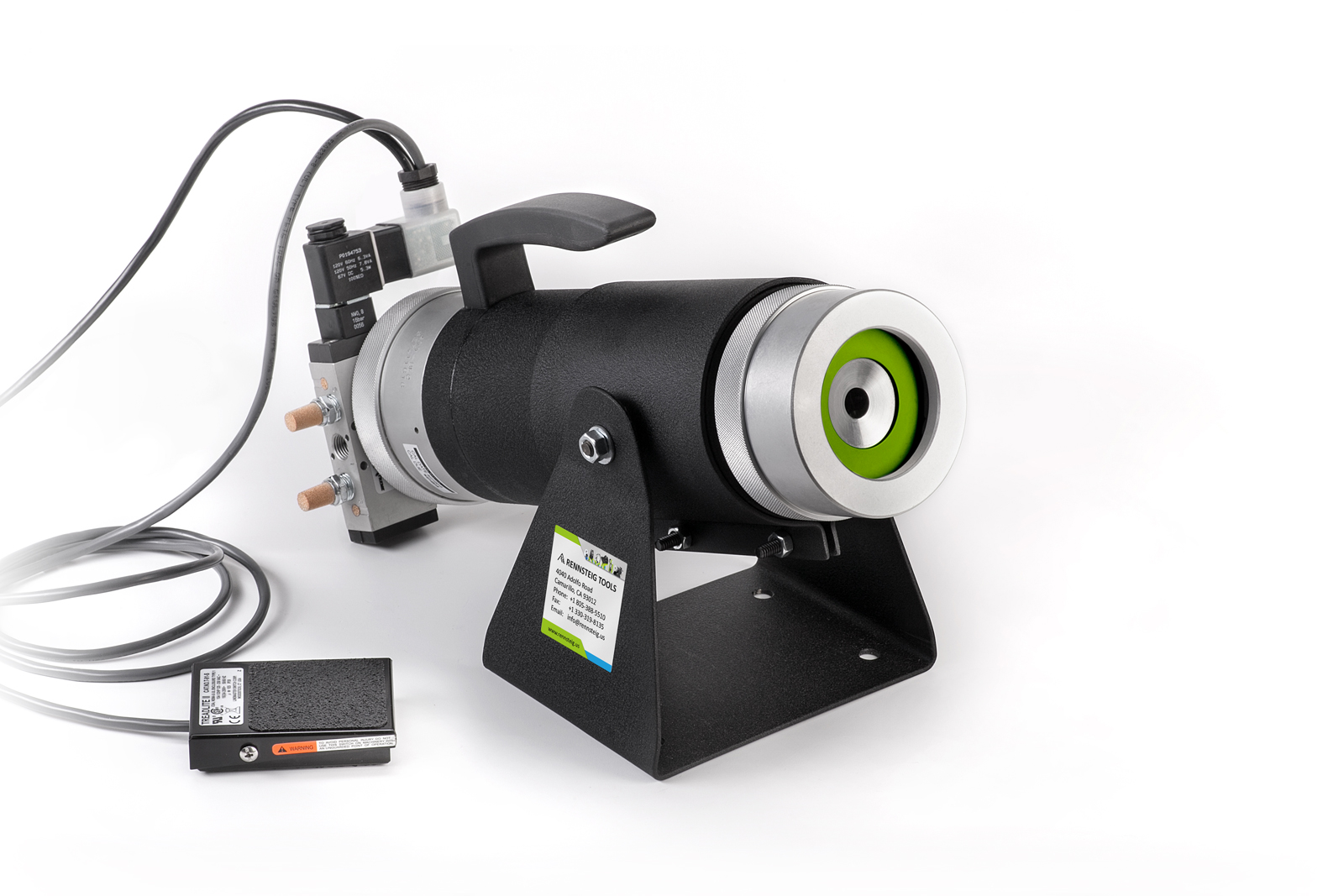 P/N Please click here.

Request quote available.
Made in the USA
Heavy duty pneumatic Full Cycle crimp tool
Pin & Sockets, Solderless Terminals, and many Custom Applications
Variety of Crimp Styles (including four Indent, double Indent, Hex, Circular, Single Indent and many more)
No Operator Adjustments required
Die assembly and positioner are easily interchangeable with no special tool required  
Precision +.001/-.001"
Operates on Shop Air
90-115 PSI (6.5-8.0 BAR)
Weight: 16-21 lbs (7-9.5 kg)
Capacity: AWG 28 - 4/0
EC (Electronic Controls) upgrade kits are available
Note: Requires a die assembly and locator determined by the application
Comparable to AMT23B, M22520/23-01
Similar to WA23, AMT 23B, CBT-560, 400B, 5120-00-932-1518, 995-0001-125, 995-0001-193, CBT600B, H30, L225C10-4, TP201328, 1387G1,
 For larger capacities, Rennsteig Tools Inc. also offers a 500 Series crimping machine.