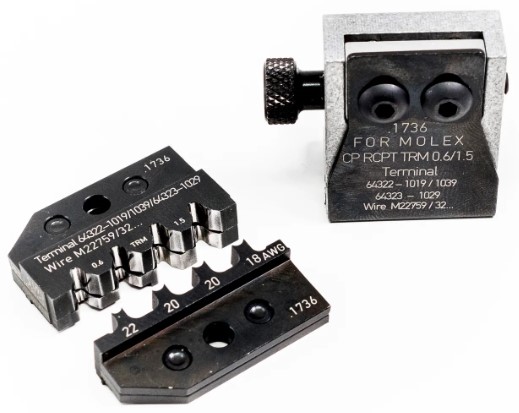 P/N 624 1736 3 01 RT

Request quote and/or buying option available.
Exclusive designed Die Set/Locator specifically for M22759/32 and M22759/16 wire and only available through Race-Spec Online.
The die set is compatible with both 0.635mm and 1.5mm Molex CMC terminals and has a nest for 18AWG, 20AWG, and 22AWG.