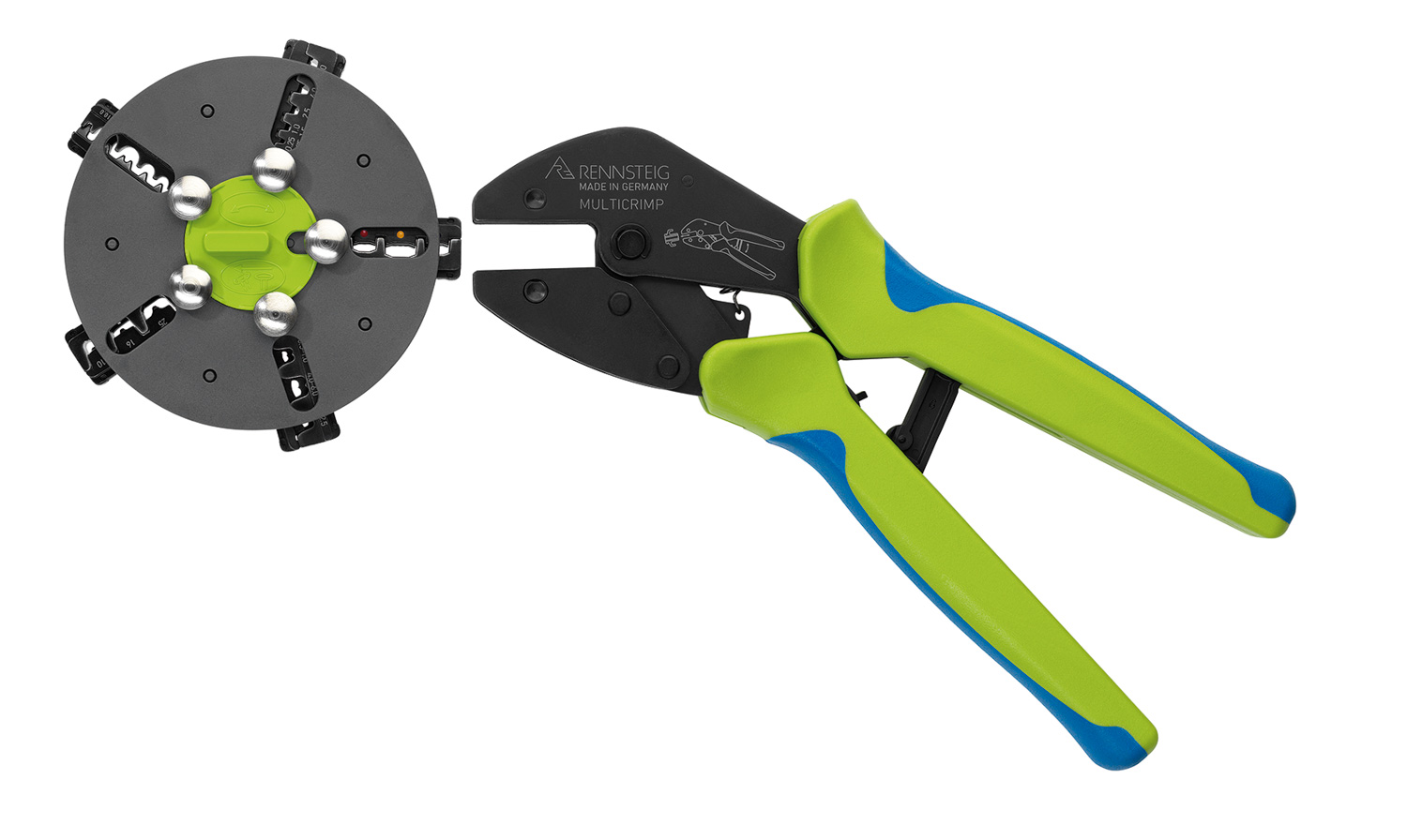 P/N Please click here.

Request quote and/or buying option available.
This crimp tool is specially designed for 5 different application areas. The tool has a quick change system for up to 5 different Die Sets. The excellent handling, easy exchange of the crimping insert bits are facts in favour of these crimping pliers.