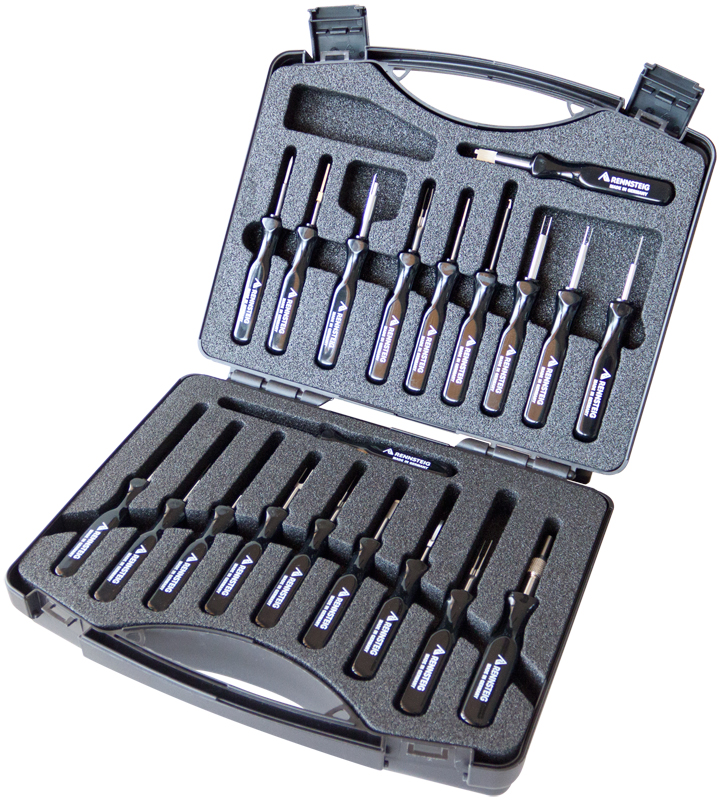 P/N 680-10508 RT
Unique Superior Quality Rennsteig Kit for Chevrolet Express Cutaway Vans (includes 6 insertion and removal tools). Longer Lifetime compared to other Insertion and Removal Tools.
This kit is specially made for removing terminals from housings. With this kit you are able to unpin terminals from the following connectors:
For example: AC PRESSURE, AIRBAG, BCM, BRAKE PEDAL, ECM, ENGINE, FLUID WASHER, MAF, O2 SENSOR and UBEC...
Case content:
| | |
| --- | --- |
| P/N | Examples of application areas. Tools can be used for others connectors as well. |
| 680-90023 | |
| 680-90028  | |
| 680-25046 | |
| 680-22016 | |
| 680-97013 | |
| 680-15430130 | |