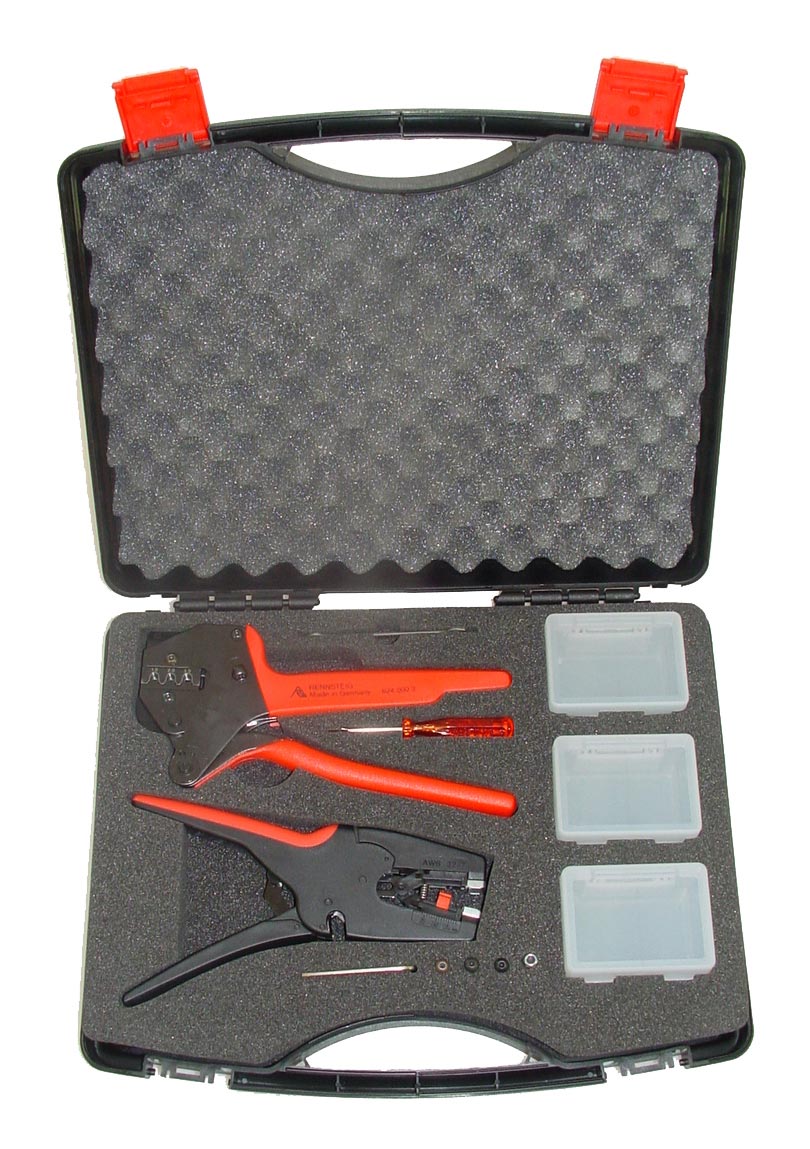 P/N 624 104 69
Rennsteig Crimping System tool in special case. Case can be completed with all available Rennsteig Crimp Die Sets. These Crimp Die Sets comes with Data Reference Sheet with specific Settings (e.g. strip length, pull-out force etc.). The Terminal, Seal, and Cable can be crimped together in one ergonomic motion.

Request quote and/or buying option available.
Case includes:
1 Rennsteig Crimping System Tool w/o Die Set and Locator
1 MultiStrip® 10
Wrench
Allan Key
You can add a maximum of 3 Crimp Die Sets in plastic box, these die sets must be ordered separately
When ordering specify which die sets are required to suit your specific needs.
Buy from Distribution