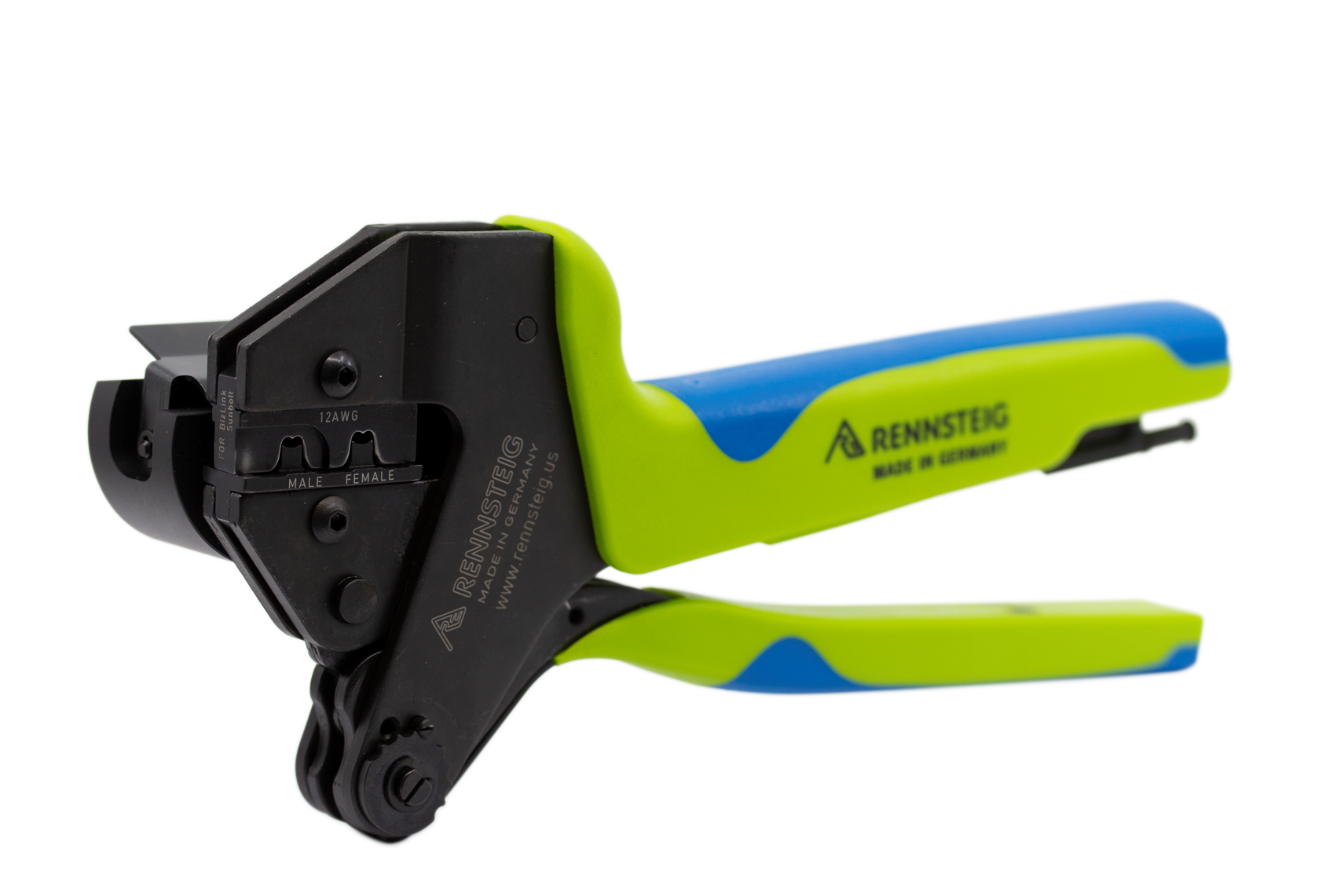 P/N 624 1300 3 1 RT
This crimp tool is recommended for crimping of BizLink stamped & formed contacts (S418). The excellent handling, easy exchange of the crimping insert bits and the possibility of adding a positioning aid are facts in favor of these crimping pliers.

Request quote option available.
 
P/N
624 1300 3 1 RT
624 1300 3 0 RT
624 1300 0 01 RT
Finish
Crimp System Tool
(1x Tool Frame with 1x Crimping Die Set, 1x Locator)
Die Set only
Locator only
Capacity
AWG 12 | 4 SQ-MM
Application

BizLink/Sunbolt

S418-followed by 2, followed by 0, 1 or 2, followed by B

(not for S418-F... series terminals)

  
Request a Quote!
Request a Quote!
Request a Quote!
General tool information
Handle Type
Two-component handles
Details

This Rennsteig crimp tool brings it all together:

Parallel jaws for even crimps
High-precision ratchet mechanism for complete crimps
1.2 metric tons pressure at crimping face, with minimal hand effort
Interchangeable high-precision crimping die set
Interchangeable locator for precision positioning of terminals
Top German build quality throughout

Length

8"

Weight
1.52 lbs.